Backstory
The year 2019 saw the world change for good. A global pandemic affected the world regardless of religion, creed caste or social strata.
Ceylon is one of the leading growers of Tea in the world producing many varieties of Black Tea, Green Tea, White Tea and Specialty Tea. The Island country has more than 350 plantations spread across 7 regions that produce Ceylon Tea that's unique to one another. This produce is auctioned at the Ceylon chamber of commerce that governs the auction which has more than 350+ Ceylon Tea exporters bidding weekly for the islands harvest.
1200+ Tea varieties originating from the 7 agro climatic regions are up for bids at the Ceylon Tea auction on 2 days (Tuesday & Wednesday) weekly, where Ceylon Tea to the tune of more than 6 million kilo grams are sold.
The Global pandemic saw the auction in limbo due to safety and health reasons. The Sri Lanka Tea Board (SLTB) that governs the Ceylon Tea trade acted fast and dusted off a plan that was hatched almost 20 years ago and fine-tuned it to adapt to the challenges at hand.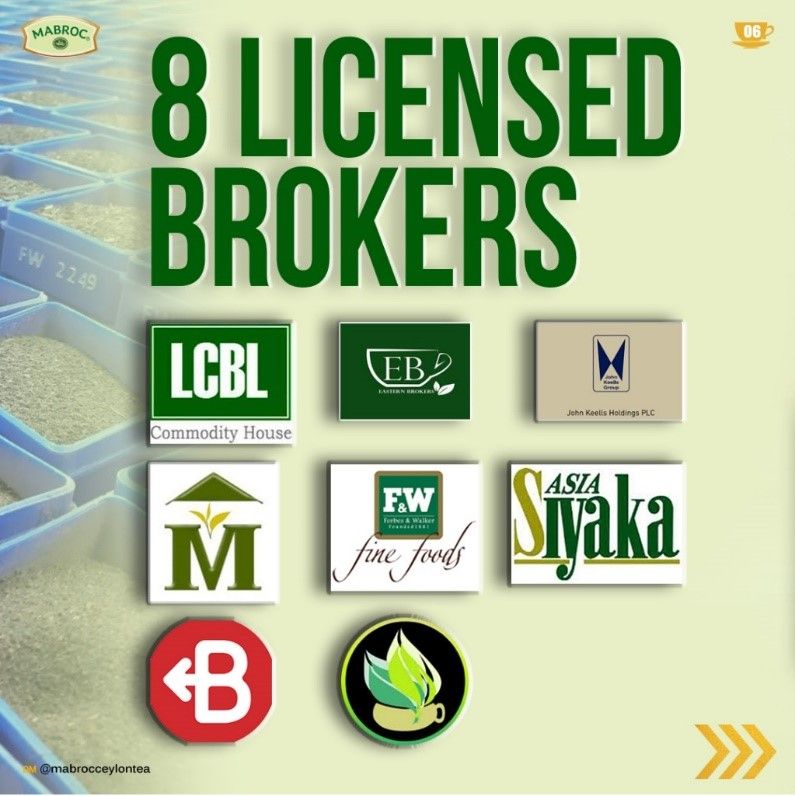 Ceylon Tea exporters & Ceylon Tea brokers could link up virtually on a platform that's managed by the Ceylon Chamber of Commerce (CCC) and the Sri Lanka Tea Board (SLTB) from the safety of their homes or offices, without congregating in one place.
Held Weekly on Tuesday and Wednesday
The Ceylon Tea E auction opens up 4 channels simultaneously for exporters to bid for. The same segregation of catalogues with the different varieties of Ceylon tea is maintained. The scheduling details are shared a few days prior to the auction.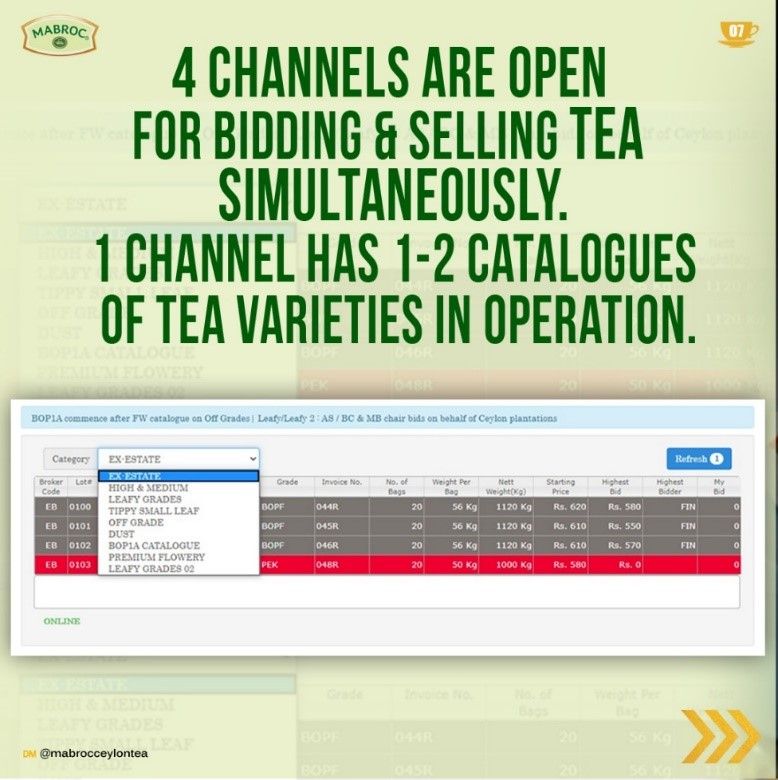 As stated before the Ceylon Tea E auction runs 4 channels simultaneously where exporters can select which catalogues they choose to pursue and bid for. The printed catalogues that were in every exporters' hands during the physical auctions are used as a guide to keep track of the proceedings.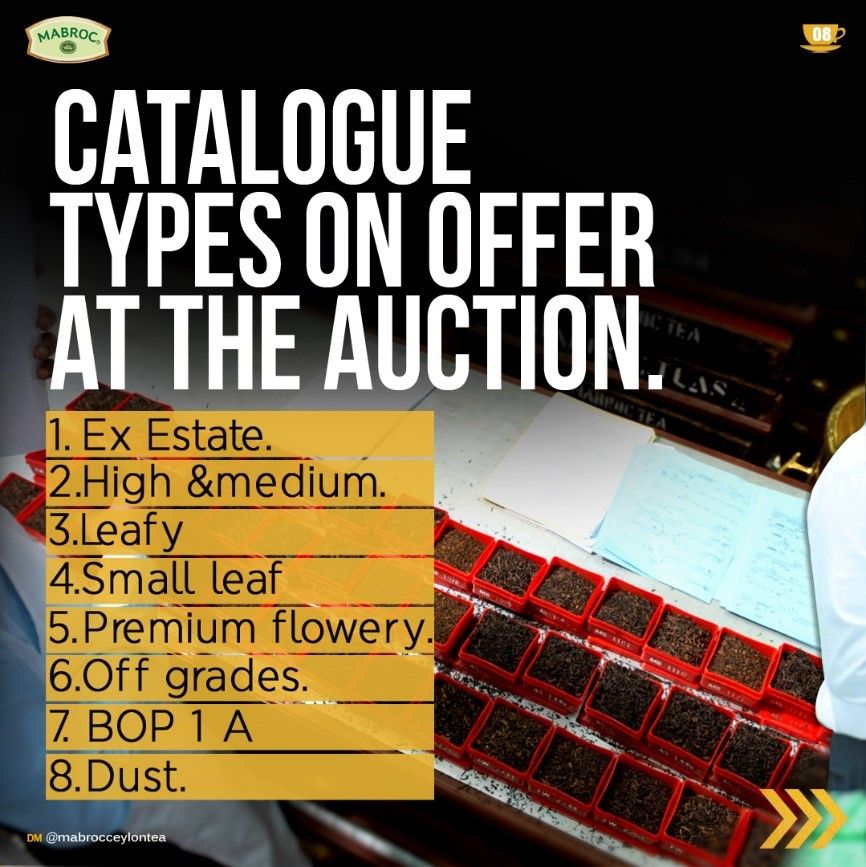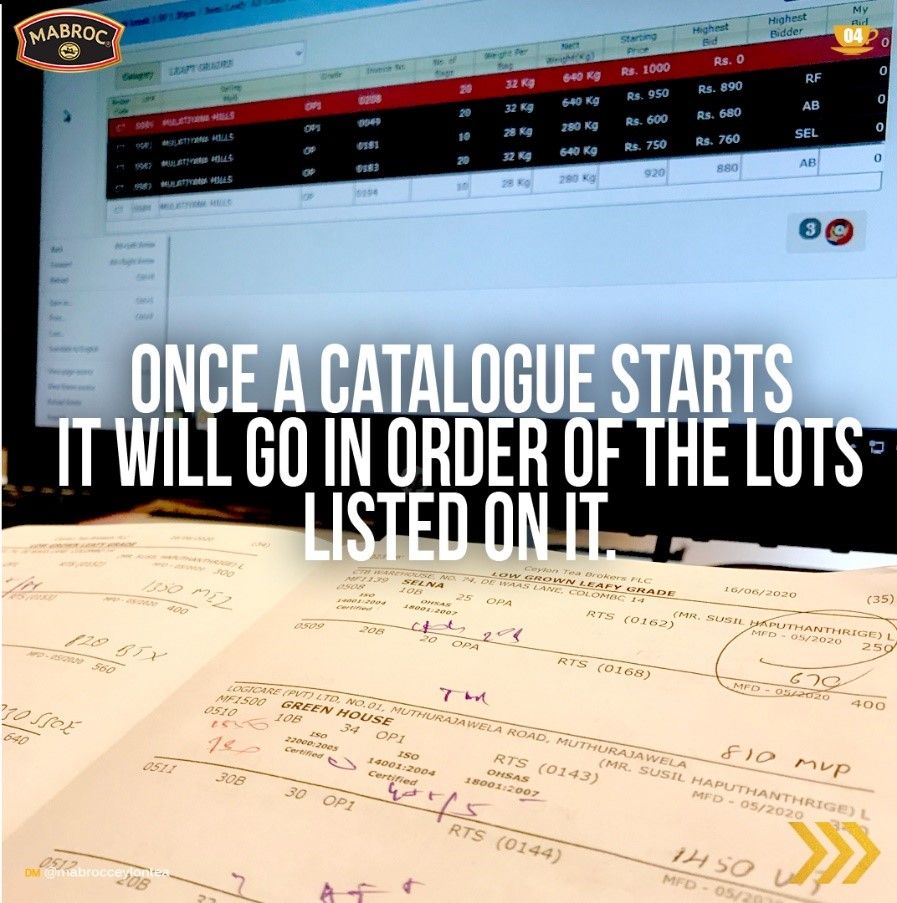 The E platform shows information pertaining to Ceylon Tea varieties that are up for auction, identical to the printed versions. Crucial information regarding the following are available:
Type of Ceylon Tea
Code of the Ceylon Tea broker ( AS – Asia Siyaka, FW – Forbs & Walkers)
Estate it was grown in
Grade
Lot number -to help track the Tea internally
Number of sacks the Tea is in
Weight of 1 sack
Starting price for bidding
Weight of the entire lot/invoice number.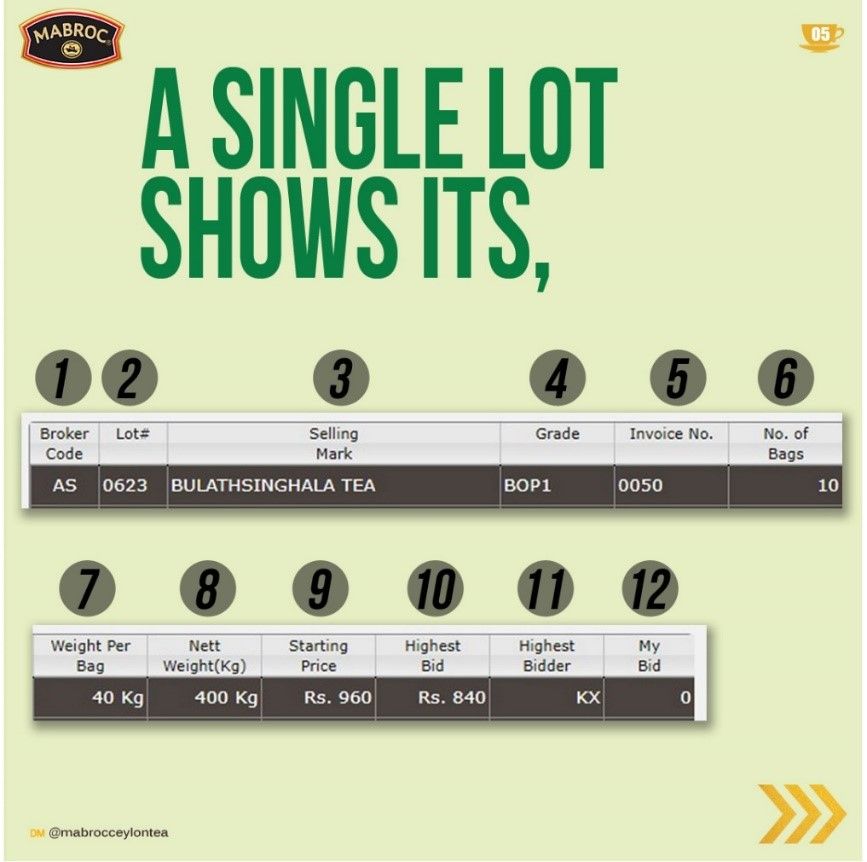 In conclusion we can state that the Ceylon Tea trade prevailed at the end of the day with auction proceedings being hampered only for a period of around 1.5 weeks – 2 weeks in total due to the pandemic. This is the new norm for the moment we know it's not flamboyant as the physical auctions but, it gets the job done which is to take Ceylon tea to the world.