Exploring the Wonders of Herbal Health Tea
Tea has long held a unique place in our hearts and homes as a calming and aromatic beverage. From early morning rituals to evening wind-downs, a steaming cup of tea has the power to soothe our senses and boost our spirits. But have you ever considered that beyond its delightful flavors, tea could be a key to unlocking mental wellness? We will explore the magical Mabroc herbal blends of Mabroc Energy herbal tea, and Mabroc Relax herbal tea on this journey through the world of herbal health tea.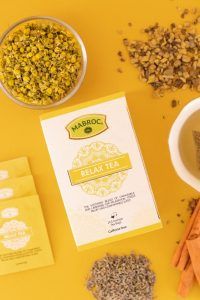 1. Unveiling the Essence of Herbal Health Tea
Tea has been a part of human civilization for centuries in a variety of ways. However, herbal health tea has drawn attention because of its ability to affect both our physical health, but also our mental well-being. Herbal health tea, in contrast to its caffeinated counterparts, is a blend of nature's best components, carefully chosen to nourish both body and mind.
2. The Dance of Relax Herbal Tea
The Ingredients of Calmness
The heart of Relax tea lies in its ingredients. Chamomile, Lavender, Liquorice, and Cinnamon – these botanical wonders boast natural calming properties. This herbal blend generates a work of art that reduces stress and gently soothes your mind.
Benefits of Chamomile                                               
Relieves Stress
Good for Your Heart
Helps with Digestion
Manage Sleep Well
Good for Your Immune System
Benefits of Lavender:
Boosts Immune System
Promotes Sleep
Anti-Bacterial Property
Improve Digestive System
Promotes Relaxation
Sipping Stress Away
The act of sipping tea itself can be a mindful practice. The ritual rhythm can help you focus on something other than the unrest going on all around you as you hold the cup. The warm liquid travels down, taking with it the weight of stress, leaving a calm mind in its wake.
Embracing the Evening
Evenings and relaxation go hand in hand. Incorporating relaxing herbal tea into your evening routine signals to your mind it's time to relax. The herbs' delicate whispers harmonize with the stillness of the night, preparing you for a restful sleep.
Let's now turn our attention to the energizing realm of energy herbal tea. Imagine a cup that gives you increased energy in addition to delighting your taste buds. How does this blend to awaken your senses?
Nature's Energy Infusion
Herbal energy tea gets its strength from nature's richest ingredients. Together, moringa and peppermint create a symphony of vigor, with each note contributing to your mental focus and uplift.
4. Brewing Your Mental Wellness Potion
So, can a simple cup of tea truly increase mental wellness? The answer is a resounding yes, but the journey is as much about the process as the product.
The Ritual of Self-Care
Brewing herbal health tea is a routine of self-care. Even just the act of taking a few minutes to yourself can have a significant impact on your mental health. In a world that never stops moving, it serves as a pause button.
Mindfulness in Every Sip
The aroma, the taste, the sensation – when you engage your senses fully in the experience of sipping tea, you're practicing mindfulness. This presence at the moment can sweep away anxious thoughts, leaving you anchored in the now.
Beyond the Cup
Tea isn't a magical cure, but it's a tool that can be integrated into a broader strategy for mental wellness. You can get anchored in the present moment by being present in the moment and sweeping away worrisome thoughts.
5. Sipping Serenity: FAQs about Herbal Health Tea
Is herbal health tea safe for everyone?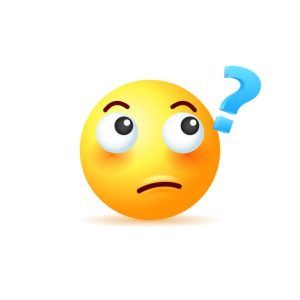 Absolutely! However, if you have specific health concerns or are on medication, it's wise to consult a healthcare professional before making it a regular part of your routine.
Can I replace my morning coffee with energy herbal tea?
Certainly! The natural energy boost from energy herbal tea can be a great alternative to coffee's caffeine kick.
How often should I drink relax herbal tea for it to be effective?
Enjoy it whenever you need a moment of calm. Once or twice a day can work wonders, but there are no hard and fast rules.
Can children drink herbal health tea?
In moderation, yes. However, it's best to opt for caffeine-free blends and consider any potential allergies or sensitivities.
In conclusion, the journey through the world of herbal health tea reveals more than just mouthwatering flavors and aromatic profiles. It reveals a world where relaxation and energy intertwine to create a balanced state of mental wellness. Remember that the cup in your hand is more than simply a vessel for drinking these elixirs; it is also a source of calm or light for strength. As a result, the next time you go for a cup of tea, be aware that you are also nurturing your mind.
Now you can easily order your tea gift from our online tea shop. https://mabrocteas.com/buy-ceylon-tea-online/
Don't just take our word for it; try our herbal teas for yourself and see!