Imagine the pride of owning your own Ceylon tea brand. And the opportunities it brings. Yet many people think creating your own label brand is a long, hard road.
With Mabroc it isn't – because we can do everything to bring the finest premium Ceylon tea under your roof. Let us manufacture your product for you – just the way you want.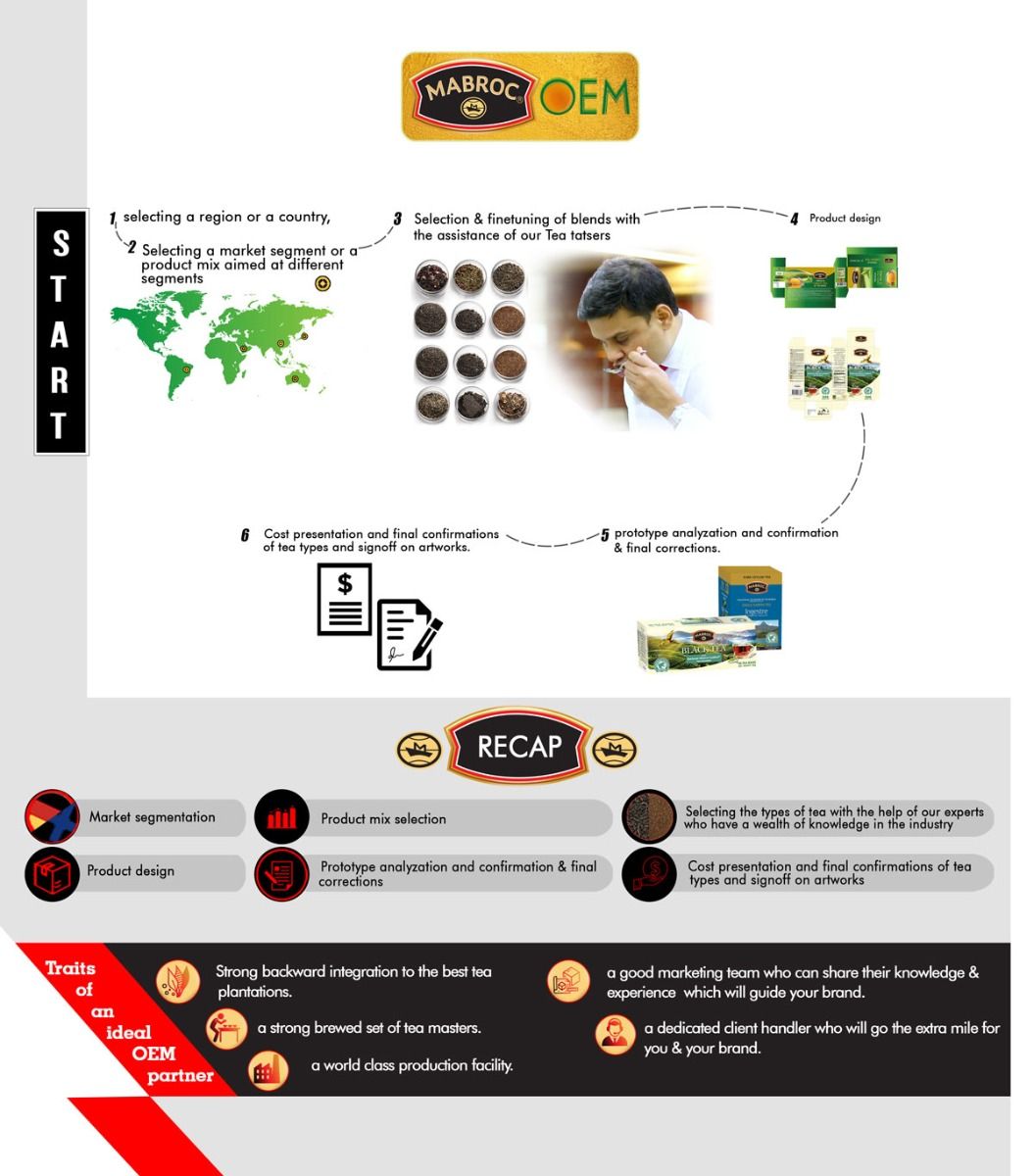 YOUR IDEAL WHITE LABEL PARTNER.
WHY OUR CUSTOMERS CHOOSE MABROC
We have direct access to the largest plantation company in the country due to ownership of it.
We are the single largest tea producers in the country producing over 5 million kilos of tea in our Ceylon Tea Gardens.
Traceability records of Tea available upon request routing back to its originating tea garden, due to all plantations being vertically integrated.
We control the supply chain, so expect an uninterrupted supply always no matter what global situation arises.
We have the backing of a prestigious & diversified MNC which is over 140 years old, Hayleys PLC, which won the ''Best Corporate Citizen" many times.
A team of 8 Tea experts with the innate ability to create novel blends.
Proudly servicing more than 200 clients from 52 countries and ever expanding.
WE WOULD LIKE TO HEAR YOUR REQUIREMENT